Otwieranie konta WebMoney
Jeśli nie masz jeszcze konta WebMoney, otworzyć je jest bardzo prosto. Po prostu kliknij na ten link.
Jak tylko się zarejestrujesz i zasilisz swoje konto WebMoney będziesz mógł bezpośrednio wpłacić pieniądze na EuroKing Casino i od razu zacząć grać.
If you need additional help, click here to access the Help Desk page on their website.
Po obsługę w sprawach technicznych wyślij email pod adres support@wmtransfer.com.
You can also contact the WebMoney technical support call center. You can find this on their Contact page on their site.
Poniżej znajdują się międzynarodowe numery telefoniczne obsługi technicznej:
+7 (495) 727-43-33 – Moscow.

+7 (812) 336-43-18 – St. Petersburg.

+1 (212) 202-66-06 – United States.

+44(203) 239-60-39 -UK.
Instrukcje
Start by going to //www.wmtransfer.com and select your desired language from the top right hand corner. Once you are ready press the "Sign Up Now" button.

Aby otworzyć konto WebMoney musisz przejść przez 4 etapy, a pierwszym jest wprowadzenie i potwierdzenie Twoich informacji osobowych.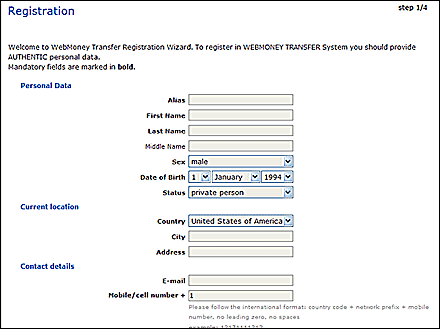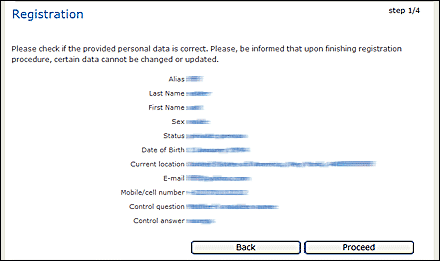 Pamiętaj, że wszystkie informacje muszą być poprawne aby przejść dalej.
Drugim krokiem jest wpisanie kodu rejestracyjnego, który został wysłany na Twój adres email podany przez Ciebie w informacjach osobowych. Jak tylko kod będzie zweryfikowany, zostaniesz przeniesiony na stronę weryfikacji telefonu/komórki.

This page contains instructions for sending an SMS from your phone for Mobile/cell verification.
Please wait for confirmation to proceed.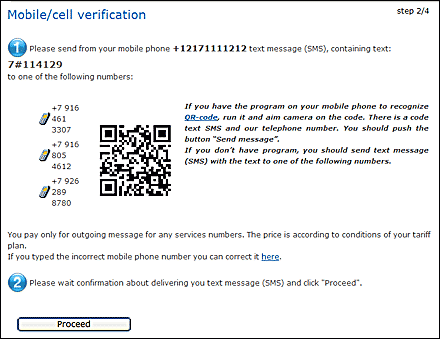 Jak tylko Twój SMS zostanie odebrany, zostanie wysłana do Ciebie wiadomość potwierdzającą.
Jak tylko otrzymasz potwierdzenie, kliknij na "Proceed" aby utworzyć Twoje konto i zakończyć proces rejestracji.
Availability depends on your country