Uploading Your Documents
Dokumenta potrebna za isplatu
Prije no što pristupimo obradi zahtjeva isplate, od Vas ćemo trebati jedan ili više Vaših osobnih dokumenata zbog odobravanja uplaćivanja Vašeg novca.
Kako biste osigurali najbržu isplatu i izbjegli kašnjenja, molimo obezbjedite nam točna dokumenta i precizno ih pošaljite. To trebate učiniti u par brzih i jednostavnih koraka.
Evo što trebamo od Vas:
---
Dokaz o identifikaciji
Prihvatljivi dokumenti su:
Putovnica
Vozačka dozvola
Osobna iskaznica (izdata od strane Vlade)
Vaš dokaz o identifikacijskom dokumentu mora biti:
u boji

važeći

s jasnom fotografijom

potpisan

bez izrezanih ivica
Dokaz o adresi
Prihvatljivi dokumenti su:
Račun za režije (gas, voda, struja)
Bankovni izvadak
Vaš dokazni dokument o adresi mora biti:
u boji

izdat na Vaše ime

s navedenom Vašom adresom

izdat tjekom posljednja 3 mjeseca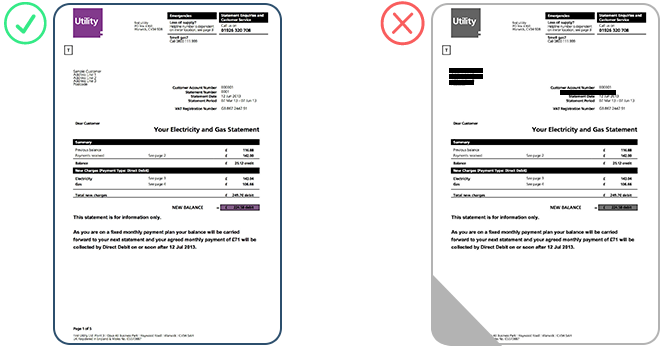 Kreditna kartica
Ako izaberete izvršiti uplatu kreditnom karticom, potrebna nam je kopija kartice koju ste koristili prije Vaše sljedeće isplate. Ovaj korak je neophodan samo prvi put za svaku korištenu kreditnu karticu. Ako nastavite koristiti istu karticu, nećete imati potrebu izvršiti ponovo ovaj korak.
Molimo obezbjedite slijedeće:
Prednja strana kartice
mora biti u boji

samo prve i posljednje 4 znamenke broja kartice moraju biti vidljive

prekrite 8 srednjih znamenki broja kartice.

Podnošenje dokumenata je lak postupak i to je potrebno uraditi samo jednom. Samo ih učitajte putem blagajne. Učitavanje dodatnih dokumenata je potrebno samo ako ste koristili novu kreditnu karticu, nov način plaćanja ili ste promijenili neki od Vaših ličnih podataka (npr. adresu, ime, itd.). Želimo Vam sretne isplate!
We check documents as quickly as possible, usually less than 12 hours. It could take longer if extra verification is needed, so if you haven't heard from us within 48 hours, please contact customer support.